Achieve Your Highest Performance
Quality and Compliance Management for Home Health and Hospice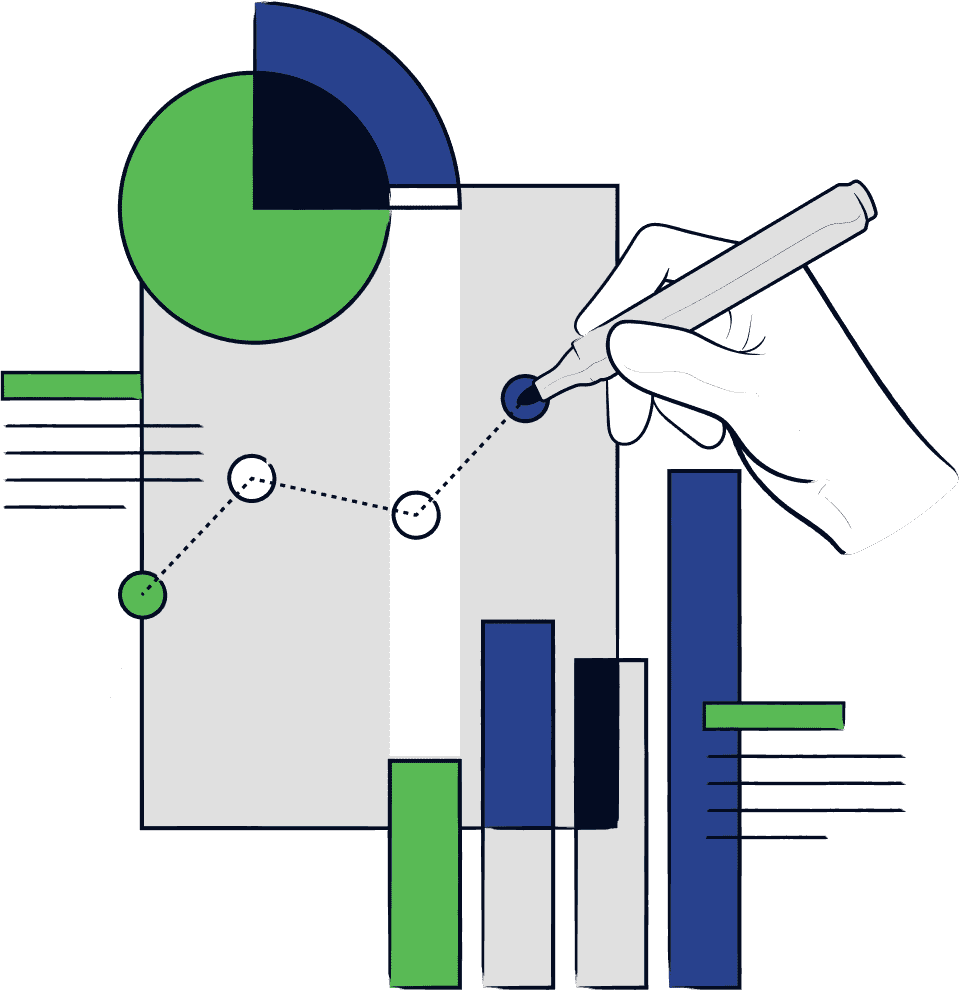 The QAPIplus quality management solution empowers home health and hospice organizations to achieve their highest performance so you can make a real difference for your patients, payers and care providers.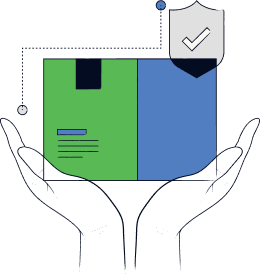 As the only software solution created specifically for home health and hospice organizations that digitizes and automates your quality and compliance programs, QAPIplus empowers you to achieve your highest performance, minimize burden, and improve your bottom line.
QAPIplus is the only quality management software solution to earn CHAP Verification and ACHC Certification for home health and hospice organizations.
QAPIplus Streamlines
QAPI
Emergency Management
Leadership Governing Body Meeting Minutes
Infection Control
Medication Management
Audit Tools
In-service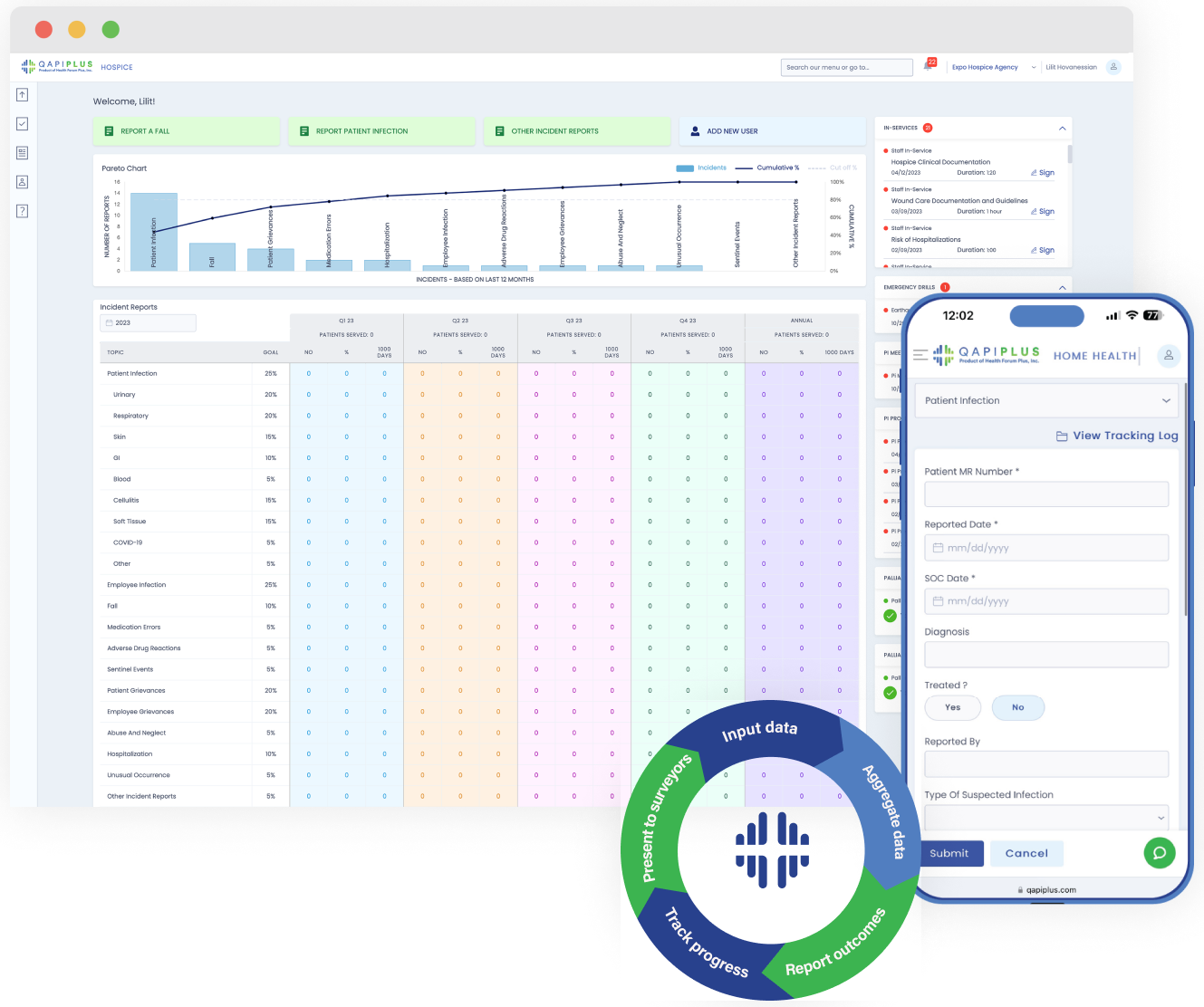 How QAPIplus
Benefits Your Organization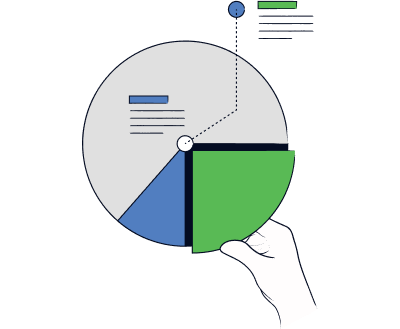 Maximize Quality and Performance
With QAPIplus you can understand your performance in real time, analyze trends in your quality and compliance data and quickly act to drive higher performance. Our real-time dashboards and easy-to-understand graphs help your organization track progress and quickly identify areas of focus and improvement for potential Performance Improvement Projects.
You don't need to worry about keeping up to date with constantly evolving compliance standards, including those set by the Joint Commission, ACHC and CHAP. Our solution does it for you, which makes it easy to evaluate compliance programs against these standards and gives surveyors confidence in your organization.
Reduce Burden on Your Care Providers
You can finally make compliance and quality management easier for your entire team. Streamline your quality and compliance workflows from data entry to executive reporting and presentation to surveyors with our automated solution. You can reduce the strain on your clinical and operational teams by eliminating the need for paper, tracking spreadsheets and binders.
Using QAPIplus means your organization is in a continuous survey ready state. Data is automatically fed into our surveyor presentation module, so your team spends less time preparing for surveys, tracking down documents and dusting off binders. Having confidence in survey readiness, means that surveys become less stressful for your entire organization.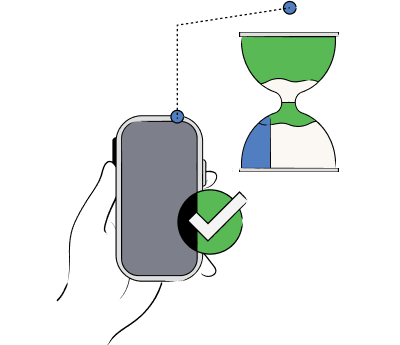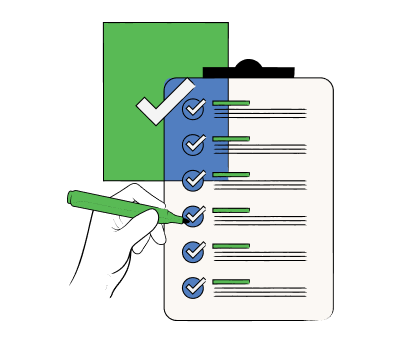 Improve Your Bottom Line
In an environment of lower reimbursement rates, you benefit if your resources can focus more on your business, and less on managing regulatory compliance. Our automated platform saves your organization time managing quality and compliance, so you can shift valuable resources back to where they belong - supporting operations and providing more patient care.
QAPIplus empowers your organization to focus on the most impactful performance improvement activities, so you can position your organization for success under new value-based purchasing models. You will be able to easily demonstrate your focus on quality and performance improvement to payers and referral partners which can lead to inclusion in care networks and more opportunities for referrals.
The QAPIplus
Advantage
Centralize quality program data
Spend less time on compliance
Stay survey ready at all times
Streamline quality and compliance workflows
Eliminate paper forms and binders
Reduce the cost of compliance
Improve performance and star rating
QAPIplus saves us significant time and money managing compliance and gives me full confidence in our survey readiness at all times.
– CEO, HOME HEALTH AGENCY
The surveyor looked over the QAPIplus reports for about 15 minutes, and said "Okay. Perfect. You guys have everything here," and that was that.
– SUPERVISOR, PATIENT CARE SERVICES, HOME HEALTH AGENCY
I have peace of mind that things are in order and that compliance is less of an issue to be concerned about.
– DIRECTOR OF NURSING, HOME HEALTH AGENCY
It's going to have a huge impact on our quality.
– OWNER, HOME HEALTH AGENCY
Easy to Use Platform
Our intuitive design and functionality makes QAPIplus easy to use for anyone in your organization and our expert team of clinicians and software experts provide the training and support you need to be successful.
Load data from your EHR or directly into the platform via desktop or mobile app.
Your data is automatically aggregated into real-time reports
Performance improvement plans are automatically created and you can customize for your organization
Automated algorithms compare results to your goals and identify areas of improvement
Management dashboards and reports are automatically populated so you can track progress
When it is time for a survey, simply present the surveyor view report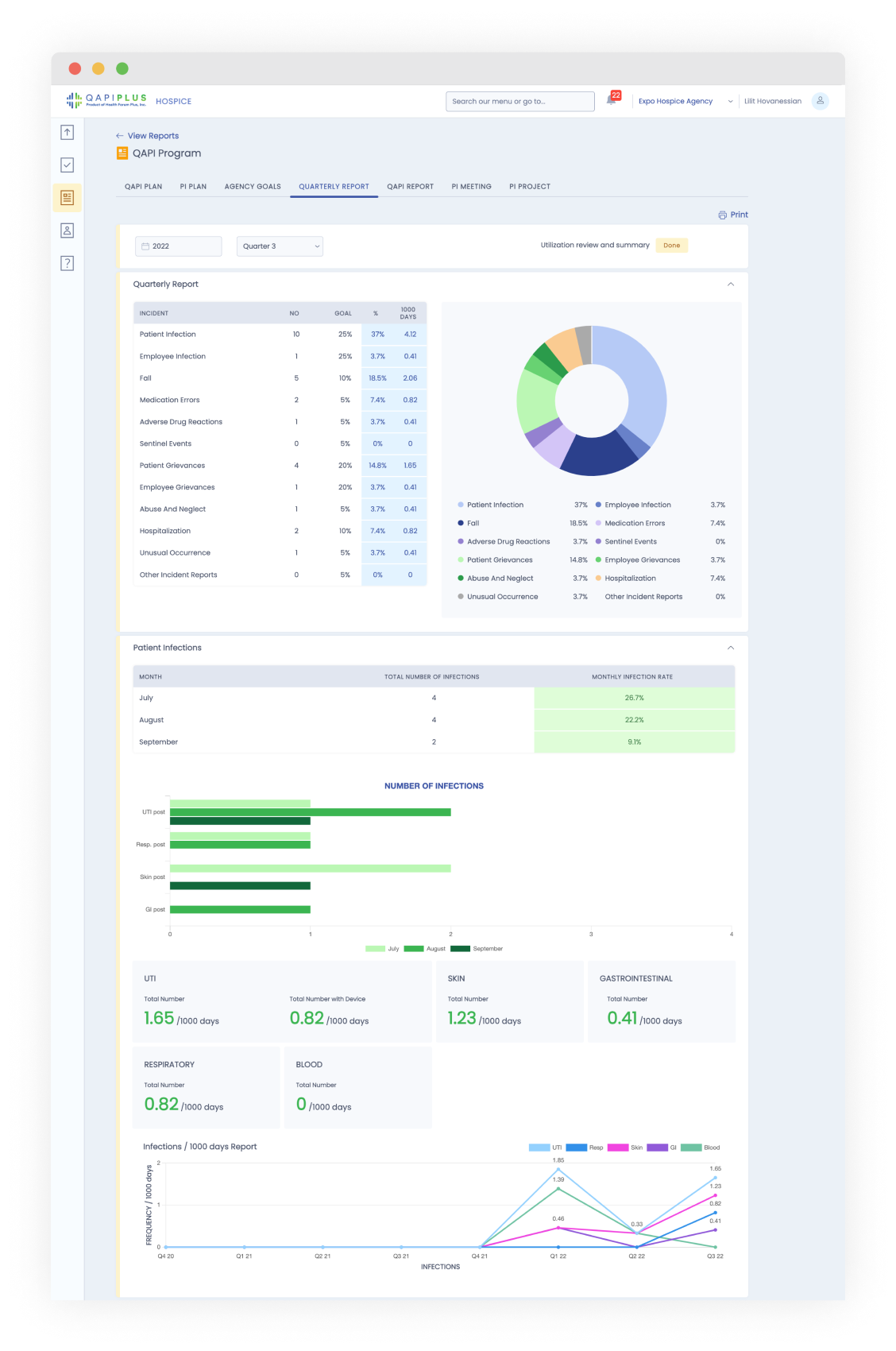 Easy training and onboarding
Once you sign up you immediately gain access to the full suite of quality and compliance programs. There is no drain on your IT resources because our solution is cloud-based. Our team fully trains your staff and regularly hosts clinical education sessions.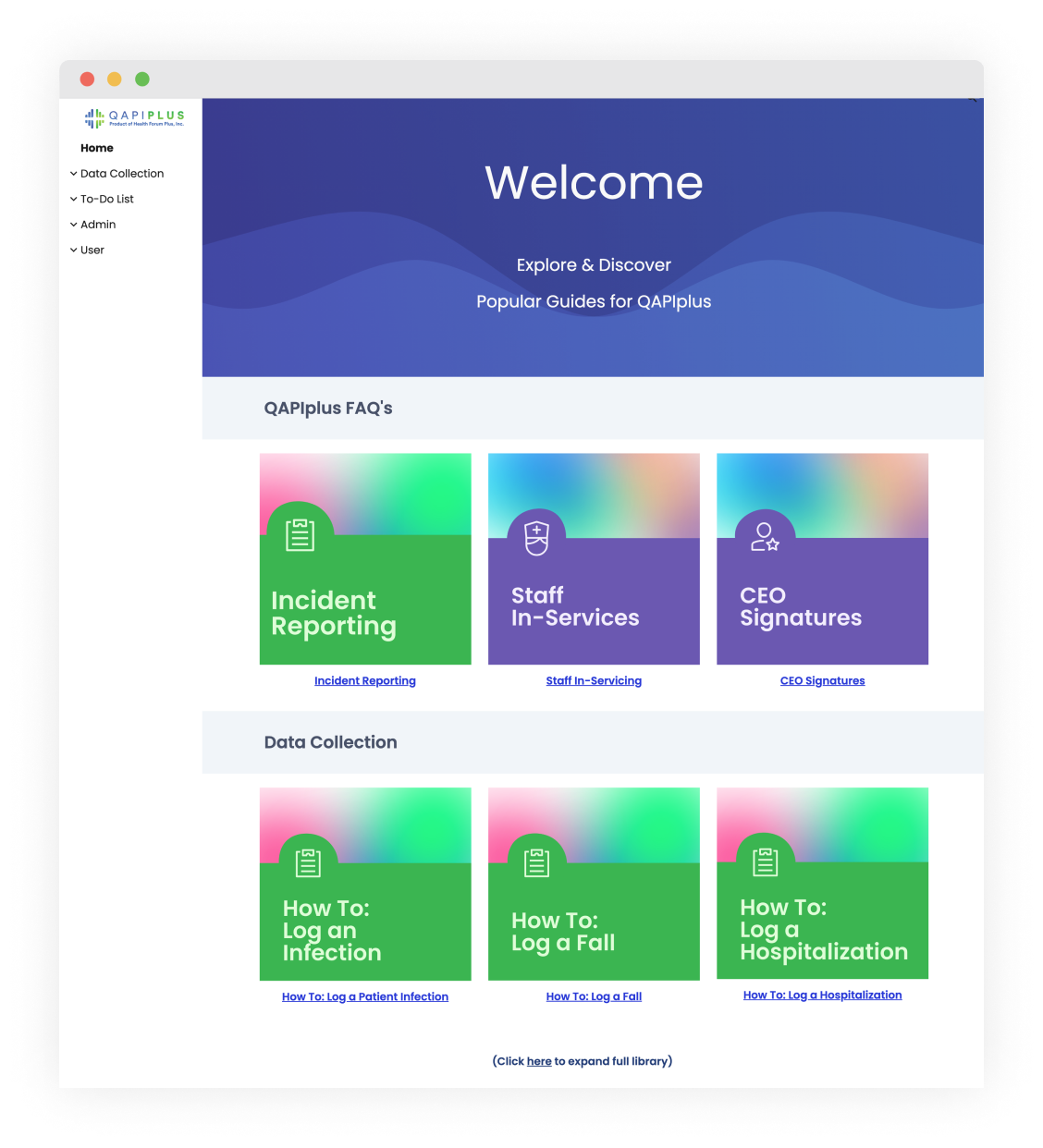 We have an extensive library of help articles, and our team will be there for you if you need any help along the way.
As an added benefit, we provide monthly in-service training sessions to educate your staff and enable your organization to meet CMS in-service requirements.